January 15, 2007


Oh My Lord (Of The Rings)...


I just received the most shocking news I've heard in months!!!

I'm still shocked over what happened... At the same time, I'm laughing that it did. Not that I'm being cynical or whatever, just that the verb (whatever that happened) itself is cynical in many ways... Oh my god... What a way to start off a new week and a new chapter in my life.... WOOOOOOOOOOOOOOOOTS!!!





BACK TO WORK... YAYNESS!!!

Maman continued chasing his dreams at 8:26 AM

Birthday Greetings


Happy 24th Birthday to my beloved Fag Sister Cynthia
Last year, I gave you a striptease as a birthday present (that's an honour, okay!). What shall I give you this year??? Hmmmmmmmmmmmm..............


WAHAHAHAHAHAHAHAHAHAHAHAHA!!!!!!!!!!!!!!!!!!!!!!!

Maman continued chasing his dreams at 8:23 AM

January 13, 2007


Too many words, too little time.

I've lots (and lots) to tell you about what happened when the other half and I finally spent the (entire) day together yesterday!!! But I'll do so when I get back tomorrow, alright? For now, it's off to Crystal's for a night of laughter and fun! =)


P/S: Congrats, baby!! I'm soooooooooo proud of you!!! =))





2 more days before work starts all over again...

Maman continued chasing his dreams at 10:48 PM

Birthday Greetings


Happy 20th Birthday Jehan!!!
Wah... Mak besar dah setahun lebih dewasa seh.... Well, I have about 128 days left (do your math, people!) before I can finally catch up with you!!! Haha!!
Maman continued chasing his dreams at 10:40 PM

January 11, 2007


Counting Down



1 more day
before I finally get to spend some quality time with
the other half!!!





1 more day
to The Darlings' reunion at Cartoon Network!!





4 more days
before work starts all over again




As you can tell, I am excited as hell!!! Yee-haw!!! *grins*




Tick... Tock... Tick... Tock....

Maman continued chasing his dreams at 4:10 AM

My Seduction Style





Got this off Hasif's blog. I like what I read, and can I just say that I
totally
love the shoes!!! Alright, I am soooo gonna look for a similar pair once I get my pay at the end of the month!! Nyeh heh heh... *wink*
Maman continued chasing his dreams at 2:32 AM
January 10, 2007

Birthday Greetings


Happy 37th Birthday to my beloved youngest aunt, Emma.


Here's a toast (with a glass of warm tea at the side of my bed) to one of the 4 ladies who, since young, has never failed to shower me with unconditional love.



Happy 18th Birthday to Mr Ridhwan a.k.a Riddy a.k.a Dy a.k.a Iwan a.k.a Ridtz!!

Boy, you have yet to tell me what is it that you want for your birthday!! And as for that "Birthday Wish" of yours (the one you left on my msn a week ago), let's just say that I've forgiven you for everything that happened in the past, even before you even asked for an apology.

I must say that as pissed as I was back then, I couldn't help but to grant you forgiveness, not just because it's a part of our culture to forgive and forget, but because you're like a sibling to me. And btw, I miss your family. Haha! And the frequent chats I have with your younger sister on msn isn't helping much! I miss mommy!! Wahahahahaha!!!
Maman continued chasing his dreams at 6:07 AM
Ooh yeah... Sizzle me up baby!!


You Are Super Spicy

You're a little bit crazy, a little bit naughty, and a whole lot of sexy.
You go beyond hot - you set people's senses on fire!



Psssst!!! Ouch, that's hot!! Wahahaha!!! I guess this is where it's most appropriate for me to start singing MC Hammer's "Can't touch this!"

Nyeh heh heh.... =P

Maman continued chasing his dreams at 6:06 AM

Counting Down




5 more days
before work starts all over again





Tick... Tock... Tick... Tock....

Maman continued chasing his dreams at 5:54 AM

January 9, 2007


All 'Bout Fidelity

Was listening to the radio (something I've not done in a looooooooooong time) while at work on Monday, and Daniel Ong (I kept typing Daniel Yeo, the DJ at Attica!) and Young were doing a survey on people who cheat on their other halves. The statistics showed that 6 out of 10 have ever cheated on their partners!

Anyway, Dan was talking about why people, in general, cheat. In his words, "People often cheat because they don't feel alive in the relationship, that the relationship is boring or stagnant, so they find the excitement they need elsewhere..."

I, for one, couldn't agree more with what Dan said. Being the adrenaline junkie that I am, I like my relationships to be ever exciting and full of surprises. Most of you would know me as someone who hates stagnance - be it anywhere in life. And so, as alarming as that may sound, to my beloved other half... Go on... Excite me!!!! (Oh my gosh, that sounded sooo kinkayyyyyy)

WAHAHAHAHAHAHAHAHAHAHAHAHAHAHAHAHA!!!!!!!!!!!!

Maman continued chasing his dreams at 10:21 PM

Random Ramblings


It's been 8 days since the other half and I really spent quality time together. The last was on New Year's Day itself. Since then, we've only been able to meet up for meals. That's all. I miss him so much, and according to him, and I quote, "You have no idea how much I miss you." Can't wait for Friday when we finally get some quality time together! Woo hoo!



It's been 2 months since The Darlings clubbed together as a group. Everyone's too busy with their own individual lives as of late. Chuan Wei has asked for a "reunion", or so to speak, at Cartoon Network this Friday. I might turn up. Already on the agenda for that day is work and the other half, so yeah...


More importantly...


I am seriously craving for Prata Ice Cream from Al-Ameen!!!!! Hmmmmm... Maybe I shall get it tomorrow after work. Anyone for Prata Ice Cream at Al-Ameen tomorrow?
Maman continued chasing his dreams at 10:01 PM
Counting Down

6 more days before it starts all over again.

Before every other variable except "Work" is deemed "important".

Before time... runs out.
Maman continued chasing his dreams at 9:43 PM
The Typical Singaporean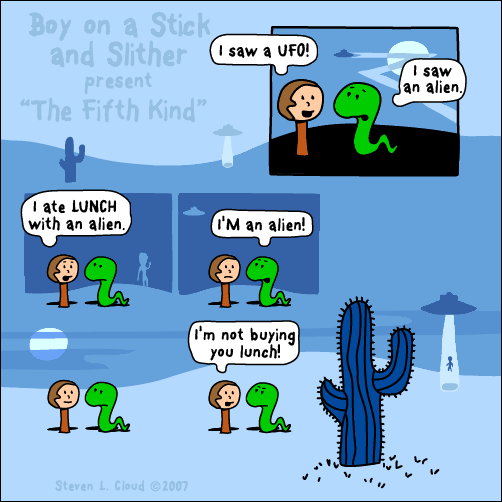 I'm sure we've come across such people in our lives before. Talk about relativity, huh?

Wahahahaha!!!

Maman continued chasing his dreams at 9:38 PM

Out With The Old

This has got to be the most emotional count down to the new year. Ever. All because the place where I regard as a second home - one which holds so much memories of the past year, both good and bad - was on its last day of operation. Yes, I'm talking about Happy.

Just before leaving home, I had told myself that I would try my very best not to get too emotional about it, but being the emo freak that I am, by the end of the night I was sobbing as though my grandma just passed away!

The party was great, of course. We celebrated the first few moments of the New Year hugging each other in appreciation of the friendship we all share and value. The first blow came when I shared a hug with Bala.

"Maman, I am so gonna miss this place, because this was where I first met you and I have never regretted having you as a friend."

Doesn't that just hit you at the softest spot in your heart? I know it did mine. Bajji, like I told you before, I have never known someone so nice and so genuine as yourself before. You really are a darling. It still makes no sense to me why you're still single. I swear, the person who'd eventually win over your heart should be considered the luckiest ass in the whole wide world! Haha!

Moving on, I soon met my beloved Fag Sister Cynthia, along with Kala, Denise, her partner (whose name I've forgotten), as well as Priscilla, who is one-half of the famous father-daughter magician duo, Lawrence & Priscilla (Those of you who have no idea who the Khongs are, shame on you).

We soon started discussing about New Year Resolutions, and Cyn shared with me her resolution for 2007.

"My New Year resolution is to not fall in love."

Having known of her love life, or the lack of it, I do feel for my dearest sister, but not wanting her to give up on the big L-word (no pun intended), I had asked her to ammend that resolution to "Don't fall in love with someone, but let someone fall in love with you instead."

To me, that is the fool-proof way of falling in love without the (or should I say, with lesser) risk of ending up burnt. Simply because by doing so, not only do you allow yourself to fall in love with someone, but you also allow the person to fall in love with you for who you really are, without singling out an aspect of you to fall in love with (i.e. looks, wealth, career success etc.) - aspects which, in most cases, exudes superficiality!

Anyway, Kala and I shared a resolution for the night, a resolution which Cyn had already accomplished then! What else than to get intoxicated and enjoy the night!

And intoxicated we were!

Oh oh did I mention, Kala and I shared a kiss! Haha! No it wasn't a peck but a friggin smooch! And it wasn't A kiss, but kisses! Yes, laugh everyone, laugh! It was so funny, I tell you! But I must say, she's one hell of a kisser! She passed a remark just before leaving, a remark which holds honour in its own accord.

"Do you know you're the first AJ I've ever kissed?"

Awwwwwww..... And to think I thought you were a lesbian all along!! Hahahahahaha!!

Soon after they left, I went back to my other friends, and to my surprise, guess who tapped me on the shoulder while I was at the side of the dance floor?

Ms. Lin Wan Cheng!!!

Yes my beloved best gal (who initially said that she wouldn't be able to make it) made it! And that surprise effectively broke me down emotionally. But it wasn't a bad thing, really.

I was extremely glad that one of the 2 people whom I have great undying love for - the other being my other half - was there by my side to usher in the new year. I was initially sad because, not only was my other half not able to make it due to work commitments, but the absence of my best gal as well. So seeing (or rather, being surprised by) her at the dance floor was certainly a gift.

From that point onwards, tears rolled down my cheeks like a running tap, especially since it was close to the end of the party.

I immediately ran towards every staff, all of whom - collectively - I've regarded as an extended family and gave them a hug. Adrian, an ex-bartender at the club, was sweet enough to comfort me.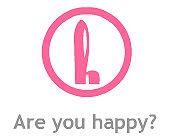 I miss that place so much. Even more so, I miss the people who made that place what it was: Happy.

Maman continued chasing his dreams at 9:12 PM

December 31, 2006


Birthday Wishes


Happy 19th Birthday Miss Mardiana Binte Sabtu


Happy 18th Birthday Mr Gregory Tong Hua Loong


Happy 33rd Birthday to my youngest uncle and his beloved wife of 9 years. (They were born only a few hours apart lah. Yes, they were born on the same day of the same month in the same year! And the coolest part is, they've been in love ever since their Secondary School days! How friggin' cool is that?!)
Maman continued chasing his dreams at 6:38 PM

December 30, 2006


Out With The Truth

Okay okay.... I'm sick of people asking the same old question, and of people probing and prying every explicit detail of my love life... Fine, I shall let this be known to the world once and for all....




YES!!!
I'M HAPPILY ATTACHED!!!




There! I hope you're all satisfied... So stop asking me any more questions lah, goddammit!!

Maman continued chasing his dreams at 7:27 PM

What's Up, Doc?

After a month of coughing my lungs out, I finally paid a visit to the doc's this morning. Not that I eventually wanted to anyway.

My dearest other half has been asking requesting pleading with me to go to the doctor's for the loooooooooongest time, especially after the 2 bottles of cough syrup I had previously taken had not done much to ease the infection.

Of course, being me, I was stubborn and adamant about not going to the doctor lah, but since he has been such a sweeeeeeet darling to me, and since he has done (and sacrificed) soooooooo much for me, I decided to give in to his pleas.

Not that it's meant to "return the favour", but I just didn't want him (and everyone else) to worry about my condition anymore. Plus, I simply just love him too much to disappoint him! Heehee...

(Gasp! I'm back to my lovey dovey mushy self again... Oh dear... Maman Romeo is back... Err... Errrr.... Oh what the heck, fuck it lah! I'm cRaZy in love anyway!!!)

Wahahahahahahahahahahahaha!!!!!!!!!!!!!!!!!!!

Anyway, he was sweet enough to bring me to the polyclinic at 8 in the friggin' morning! I just got back from clubbing (so what else is new?!) and he just got back from work, so you can imagine how sleepy and tired the two of us were... Thankfully, the whole thing was done in an hour. Phew!

So yes, I now have my medication... Which means the rest of you can stop worrying now... Rather, leave that to him! Nyeh heh heh....

Maman continued chasing his dreams at 7:21 PM

Before I Forget...

For all of you (except Bala and Fazil) who don't have a clue whatsoever who the heck my beloved other half is, don't you start with the crazy assumptions when you see me in the streets with another guy ah!

Chances are, that person's a friend of mine. I always go out with my guy friends anyway, straight or otherwise.

That is, of course, unless you happen to see me in my room with someone lah... Then I'm abso-fuckin-lutely sure that would be him... Hur hur hur...

Not that I'm warning all of you about the assumption part lah, but let's just say I KNOW what foul bitchy mouths you nosey parkers have! Yes, I'm referring to YOU! You people should know who you are lah ah...

Guilty as charged, anyone?

Maman continued chasing his dreams at 7:17 PM